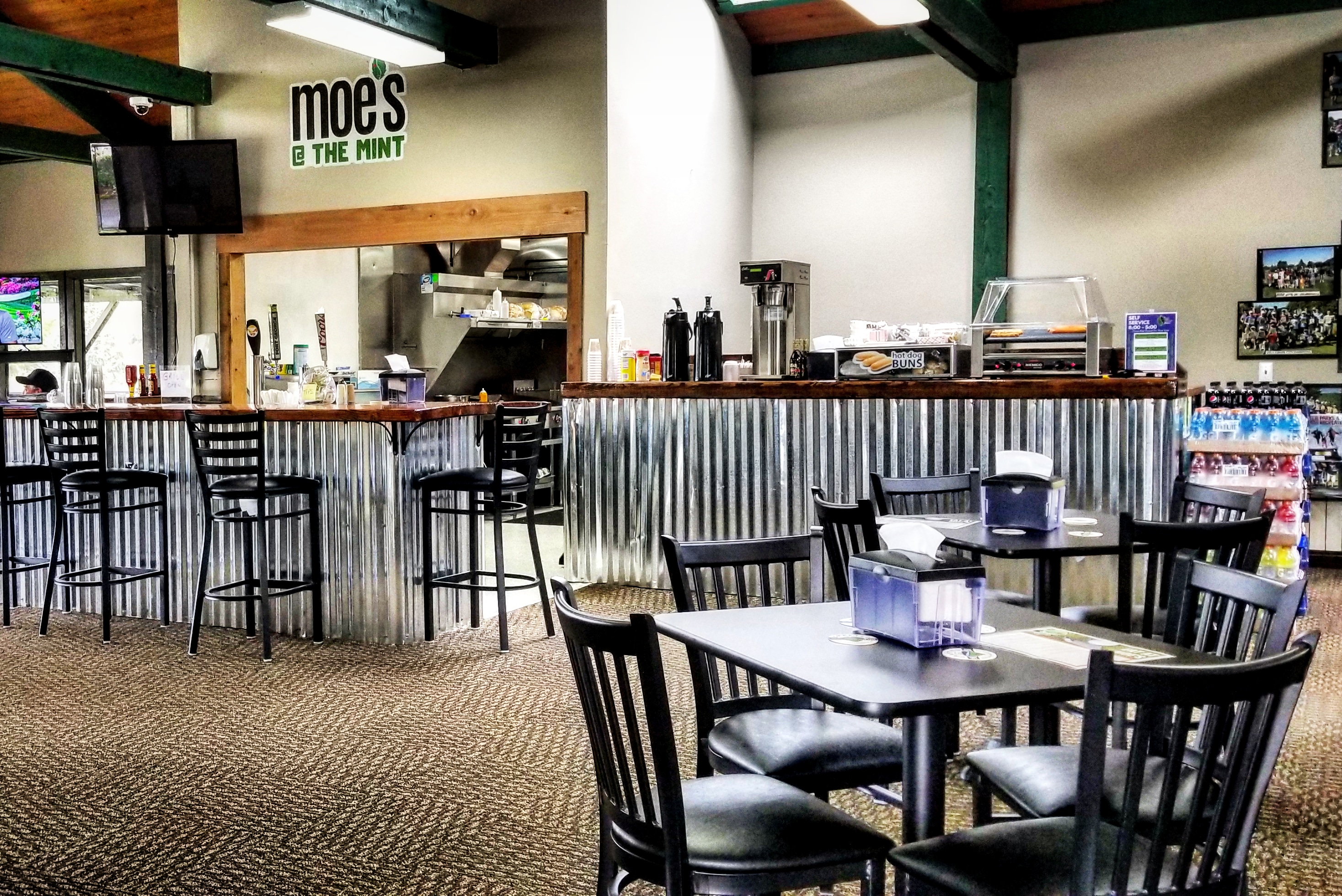 After a day of golf, swing by Moe's at the Mint for a bite to eat and a refreshing drink. Our food lineup consists of everything from burger baskets to philly cheesesteak and gourmet hot dogs to jalapeno poppers.  We have something for everyone!
We also run a "on the course" drink cart and offer Group Lunch Specials upon request. Be sure to sign up early for your group outing as the dates go fast. Indeed, the lunch may be the best part of your game!
Moe's Grill is seasonal and will open in March! 


Limited food menu and drinks available through winter season.