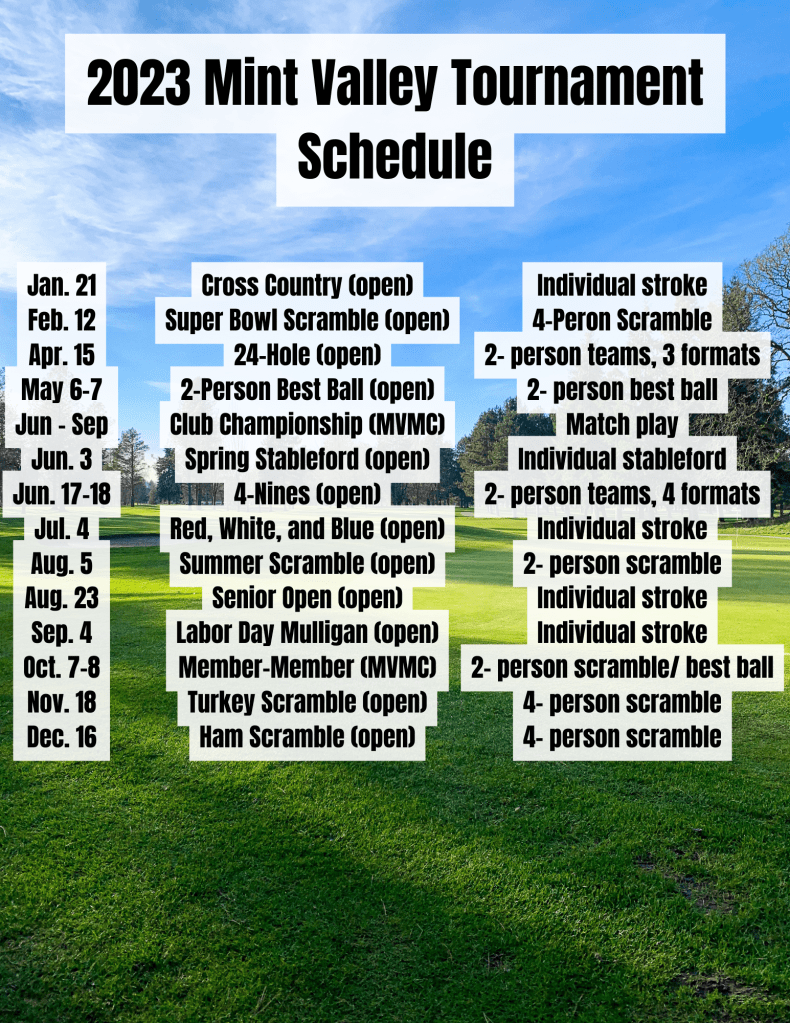 Check our Facebook page for the most up to date information
www.facebook.com/mintvalleygolf
Look Under "Events", more will be posted as the events get closer!
Entry forms and tournament details will be available approx. 3 weeks before each event.
MVMC members will be emailed the form; everyone else can pick it up in the Pro Shop or download by going to the date on the calendar here: www.mint-valley.com/upcomingevents/.
Entry deadline is generally the Wednesday before the event. The entry form will give the exact date/time.
Entry forms submitted without payment will be disqualified.
The Club Championship is a summer-long bracketed match play tournament ending around Labor Day.
For More Information:
Hung Nguyen (imokru.icu2@comcast.net)
Rick Bryant (rndbryant9@gmail.com)